Yoga is for everyone
I graduated from Harvard College in 2015 and currently live in New York City. Passionate about development and closing the gender gap, I studied Economics with a focus on gender disparity in India and minored in Government. I am a 200-RYT certified teacher through YogaWorks New York and trauma-informed certified through Exhale to Inhale. I have practiced yoga for over ten years, and am excited to share my passion and heritage with others.
I believe yoga is for everyone. It can tone your muscles and help you lose weight. It can also quiet your mind and teach you to decompress. Yoga can be spiritual and deepen your connection to a higher power, but it doesn't have to be about that. Some people come to yoga to cure injuries or counteract the effects of poor posture. I want to help you discover that yoga is not one stereotype — your practice can be whatever you need it to be.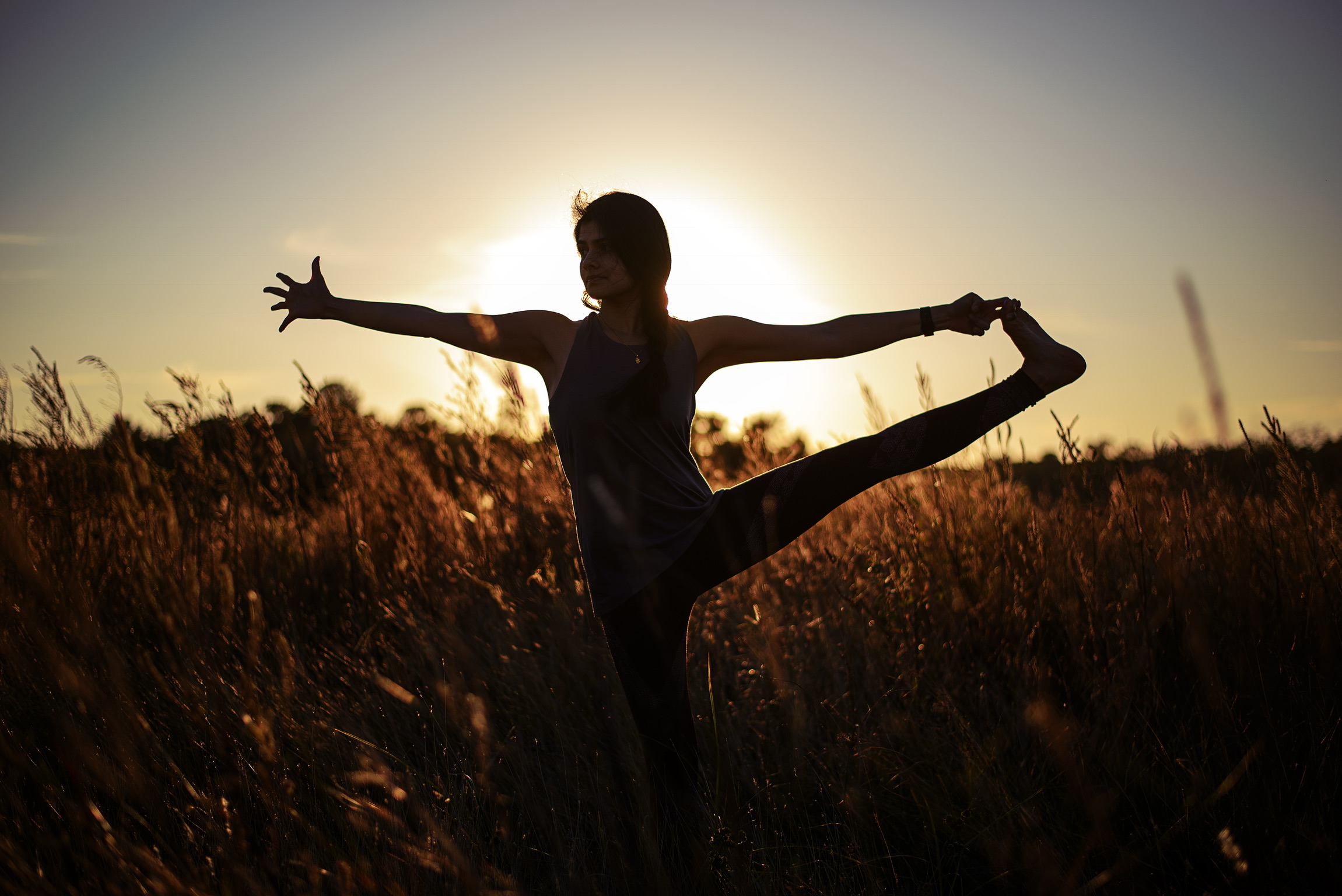 I began practicing yoga with my mom when I was 13. Yoga was the first time I felt comfortable in my body. I was chubby and terrible at sports, but yoga was a way to slowly build strength in my own terms. If I couldn't do a pose initially, I wouldn't worry about it because there was no end goal I had to achieve.
We are taught that we should only feel confident if we look a certain way, but yoga tells us that who we are in the present moment is enough. Over the years yoga has helped me love my body and all that it can do. Maybe I can't do handstand in the middle of the room, but a few years ago I couldn't even get close to kicking up against the wall. If I keep practicing, everything will come in time.
While I started yoga to get in shape, I came to learn and appreciate more about my culture through the practice. My family is from Mysore in India, the birthplace of modern yoga. I grew up thousands of miles away in Oklahoma, at a time where it was better to fit in than be different, so I didn't embrace my heritage growing up.
Through research projects and visiting family, I have traveled back to India several times, and practiced with yoga masters in Bangalore. Yoga is rooted in the rich culture of India. No matter how much I learn, I always feel like I have only scratched the surface of what there is to know. I am also lucky to have my mom to teach me about Hindu philosophy and Ayurveda, which I hope to share with others.
From Harvard to New York, I have lived in high stress environments for the past seven years. Through breathing techniques, yoga has taught me to take a step back from the constant bustle and focus on the present moment. This is even more important in the age of social media, where we are constantly plugged into a stream of information. It's easy to obsess over the future likes we can get on a photo rather than enjoying the moment the photo captures.
Yoga has also taught me that I can overcome any obstacle. As BKS Iyengar said, "Yoga teaches us to cure what need not be endured and endure what cannot be cured." When I first started practicing, I would immediately quit when my thighs burned or my arms felt tired. I would complain to my mom that I was bored when I couldn't quiet my mind. Over time, I built strength by persevering through these physical and mental challenges. This endurance has seeped into all parts of my life. If I ever feel like a situation is hopeless, I take a deep breath and remind myself that I am strong enough to endure.
All photography provided by Neil Prasad.